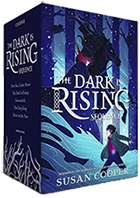 50 years in print!


The 50th Anniversary edition will be available
soon. Buy the boxed set or individual titles
from your favorite independent bookseller.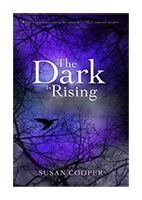 "Her five-book The Dark is Rising series is
one of the most loved and respected quest
fantasies written in the twentieth century."

—Bookbird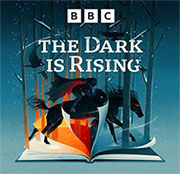 Stream the12-episode BBC radioplay
of The Dark is Rising
The Dark Is Rising  is a podcast available on Apple
Podcasts and BBC Sounds, adapted for radio by
Robert Macfarlane and Complicité director
Simon McBurney. It was originally linear-broadcast
on BBC World Service in twelve daily episodes that
correspond to the 'real time' of the novel's unfolding.